Papua New Guinea trade mark filing is picking up as more filings are being done by local entrepreneurs or businesses based in Papua New Guinea. Other than knowing that these proprietors are protecting their intangible assets, it's also an indication of what products and services are in the pipeline, if not already on the market.
Let's take a look at the top 11 filings:

Kina Bank's "esiloan" business and intellectual property were acquired by MiBank. MiBank's has done more than "touched up" the logo with a more culturally modern look. This look is being filed in the Melanesian countries: Fiji, Vanuatu and Solomon Islands and we're pleased to be the lead advisor in protecting MiBank's IP for this project.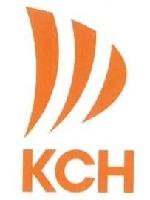 Speaking of rebranding it sure looks like KCH is ditching the old logo. Yes, times have changed and they've made the right decision to do away with the old and opt for a more simplified look. Not quite sure what the three "stripes" represent but we shall see when the official launching takes place.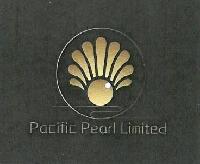 Pacific Pearl Limited is an associated business arm of the Paga Hill Developments Company Limited. They've filed the above application in class 35 for services relating to Advertising business management administration and retails.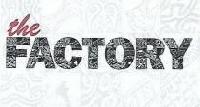 Janet Sios is a popular name in the PNG fashion industry. If the above filing is any indication, we're expecting a "factory" that's about to roll out "Education; providing of training; entertainment; sporting and cultural activities".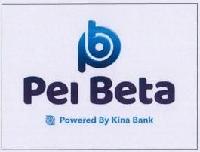 These are two recent filings by Kina Bank. As per their media release a couple of months ago, these two trademarks represent "Imminent launch of new digital products and services including Pei Beta, an independent online payments platform; and X-Change, a forex payments platform."
The Intelligent Insurer
Trans Pacific Assurance Ltd
We've heard of The Pacific's Insurer by Capital with a focus on regionality but the recent filing by Trans Pacific Assurance Limited indicates a different target – a more "elite" focus in the insurance industry (maybe)!
ISLAND ELEGANCE
Jennitha Japhetz a local entrepreneur in the fashion industry has taken that big step of finally protecting her brand. We're pleased to assist Jennitha and have included her in our SME assistance program to help her protect a key asset of her business.
Not entirely sure if this is already out in the market but this is an interesting one for cigarettes. "Malolo" is the tok pisin word for sleep and the trade mark is registered for tobacco, smokers' articles and matches.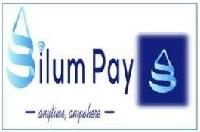 Are we expecting another technological advancement in the online payment services market? Let's see what comes of it. Very interesting and anxious to see their roll-out!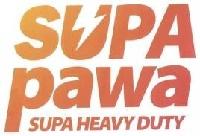 All the way from Morobe, this trade mark has been filed for "disinfectant, bleaches" and the like.
Source: PNG IPO