The Papua New Guinea Investment Promotion Authority and National Cultural Commission has issued a joint media release on the restriction of commercial use of local arts and designs on Bilum wear fabric. You can read the release below. We would also like to add that we did raise a similar issue four years ago and up can read that piece on this link here.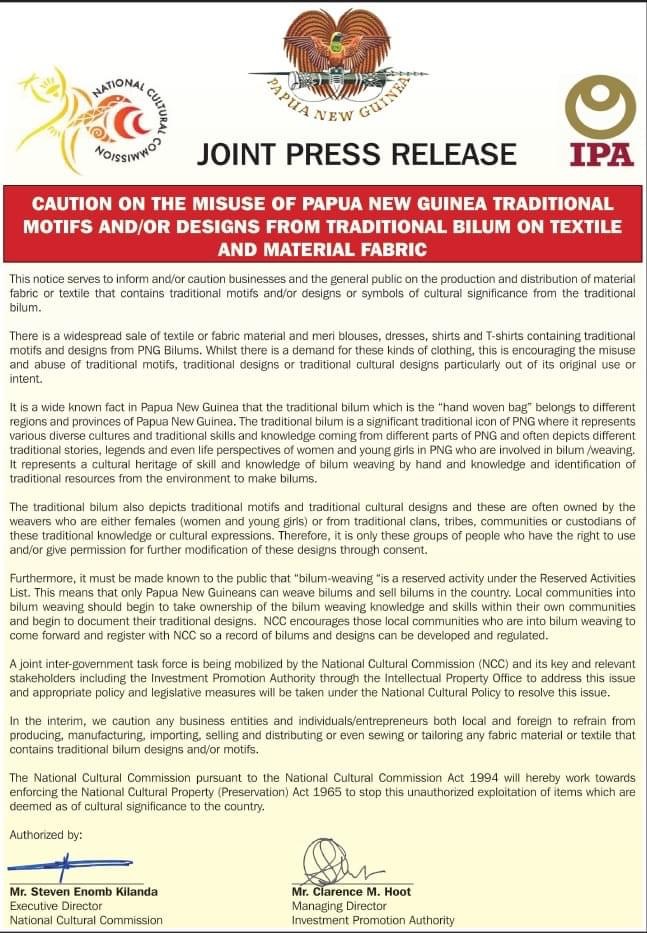 Does this affect your business?
Is your business affected in some way by this release? Contact Us for an initial consultation by completing the form below.